Bradley Bent to Hollinwood Top Wharf
[Back to previous page - Street Bridge to Hollins Road]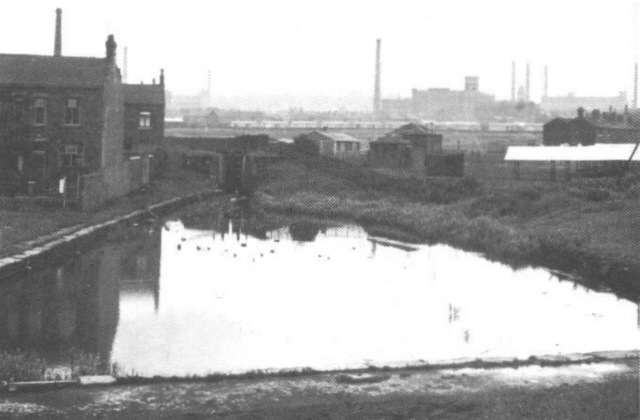 Bradley Bent Basin, looking from Hollins Road towards Lock 23 (1930s). [Photo: Oldham Chronicle]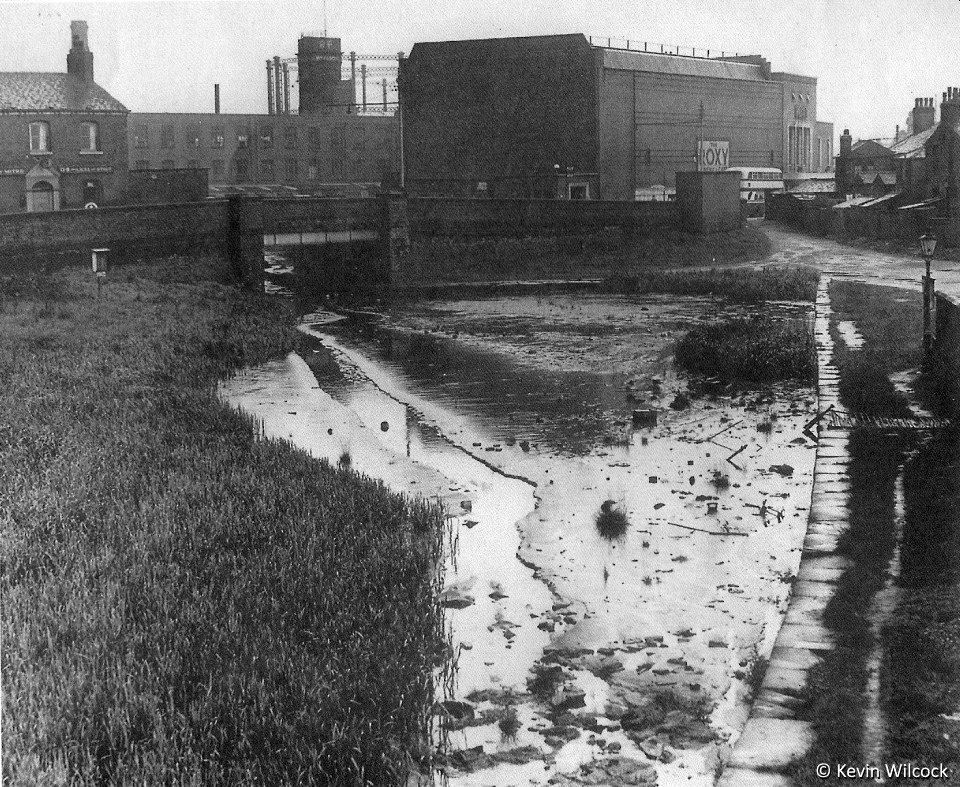 Bradley Bent Basin, looking from the site of Lock 23 towards Hollins Road, with the Roxy Cinema beyond. [Photo: Kevin Wilcock]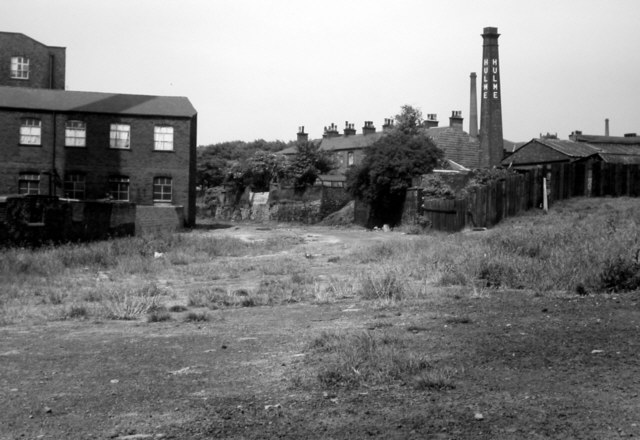 Looking north, from above the site of Lock 24, to where the canal curved left towards Manchester Road. Hulme's trip factory on Byron Street is on the right (1960s). [Photo: Leonard Kaye courtesy Oldham Local Studies Library]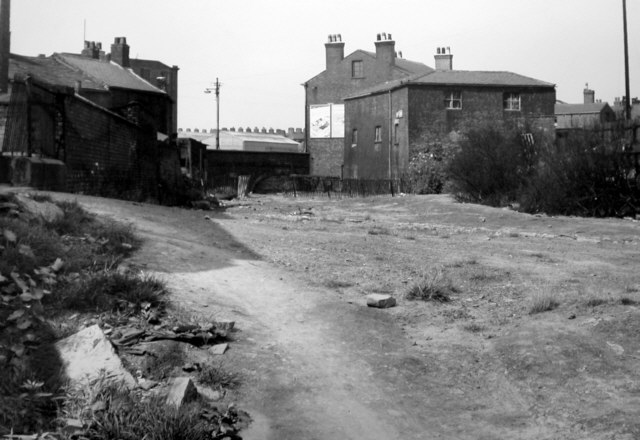 The bridge at the junction of Manchester Road and Drury Lane. Lock 25 was immediately behind the bridge (1960s). [Photo: Leonard Kaye courtesy Oldham Local Studies Library]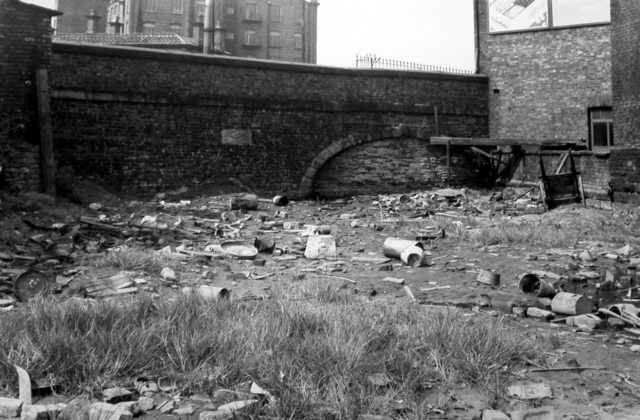 Drury Lane Bridge with Victoria Mill beyond (1960s). [Photo: Leonard Kaye courtesy Oldham Local Studies Library]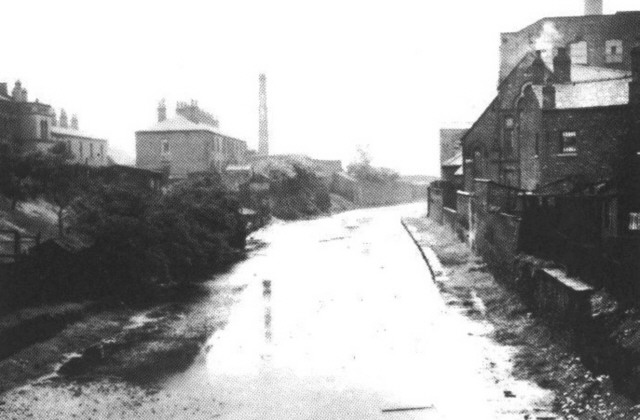 Looking south-east from Drury Lane Bridge. Lock 24 is around the curve (1930s). [Photo: Oldham Chronicle]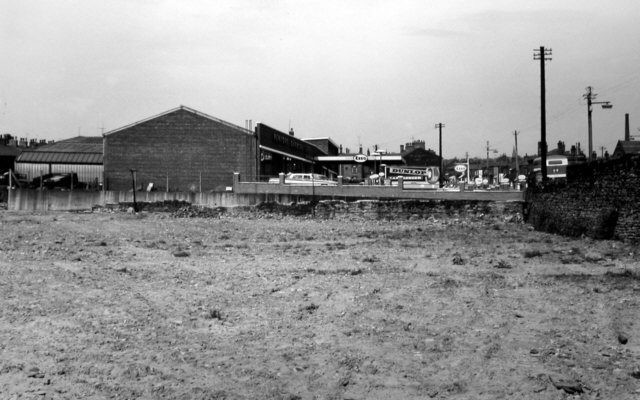 The site of Lock 25. Drury Lane Bridge was to the right (1960s). [Photo: Leonard Kaye courtesy Oldham Local Studies Library]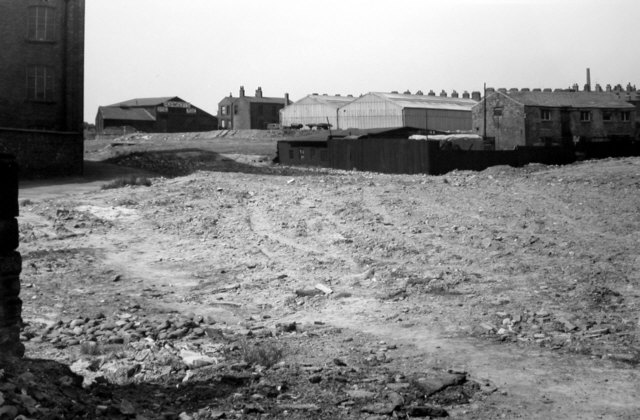 Looking from the site of Lock 25 towards the site of Lock 26. This was the location of the lower wharf and basin (1960s). [Photo: Leonard Kaye courtesy Oldham Local Studies Library]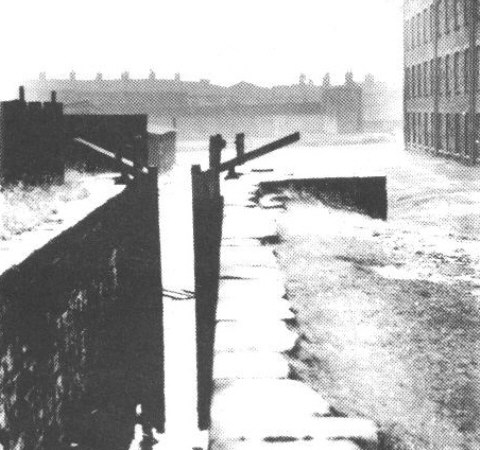 Lock 26, the top lock, towards Lock 25, which is just behind Victoria Mill (1930s). [Photo: Oldham Chronicle]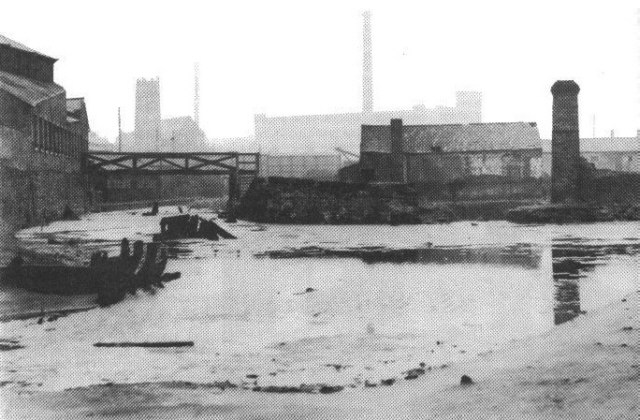 The top level of the Hollinwood Canal, above Lock 26, which is off to the right. To the left is the arm leading back towards Manchester Road, along which were loading wharves. Just right of centre was the entrance to a dry dock (1930s). [Photo: Oldham Chronicle]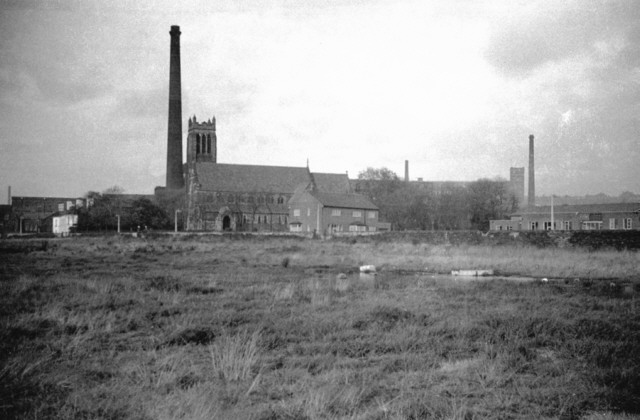 The site of Hollinwood Reservoir, built to feed the canal, situated between Manchester Road and Chamber Road. The reservoir, now a sports field, fed into the top basin, off Wharf Street (1962). [Photo:
George A. Ashton
]
Go to next page: Fairbottom Branch Canal
[Back to previous page - Street Bridge to Hollins Road]
[Back to: Photo Gallery Index Page]
Photos may not be reproduced without permission of the photographer or collector.