Waterhouses Locks, September 2006
A small team of Hollinwood Canal Society volunteers turned up on a warm September 16th for our work party.
They removed vegetation that was growing around Lock 19, the first of the Waterhouses Locks, and also some vegetation between the lock and Waterhouses Aqueduct. These locations were identified by Oldham Countryside Service, who own the canal route in Daisy Nook Country Park.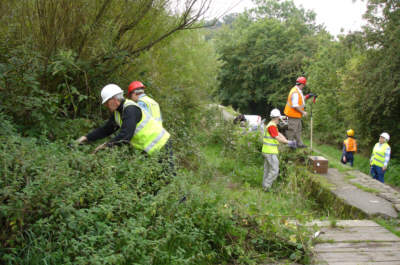 Before: Are you sure there was a lock here?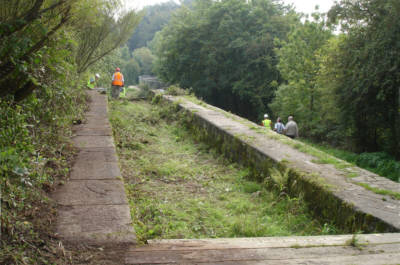 After: The lock structure is visible for all to see!
Looking in the other direction, before...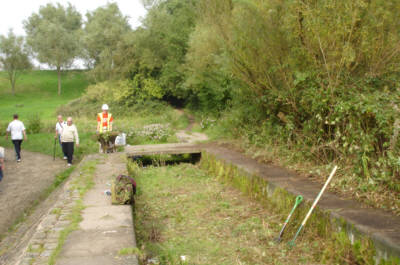 ...and after.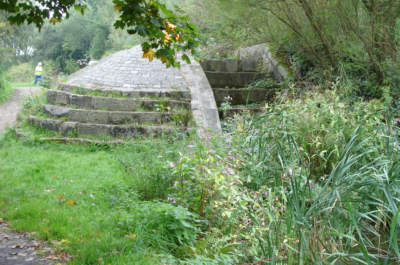 The cascaded tail of the lock, before...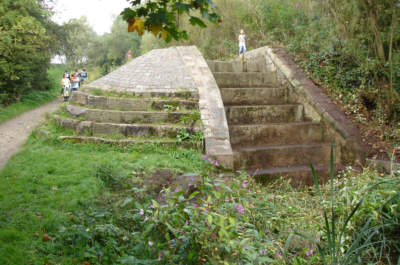 ...and after.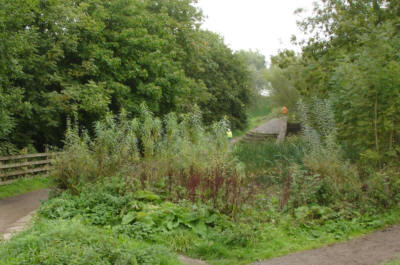 Looking towards the lock from the aqueduct, before...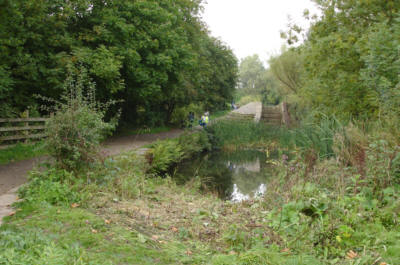 ...and after.