Fairbottom Branch and Waterhouses Locks, November 2008
In November 2008, our Working Party undertook a number of tasks, including removing tree stumps from the towpath edge on the Fairbottom Branch, re-laying edging stones and clearing vegetation from around the locks.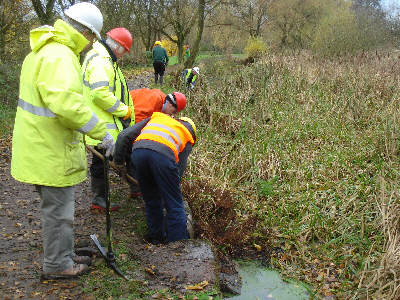 There were a couple of places on the Fairbottom Branch where edging stones had slipped into the water.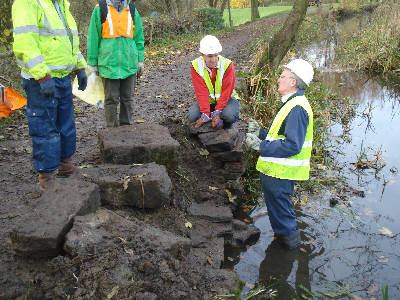 That's all the stones fished out - now we've got to see about getting them into place!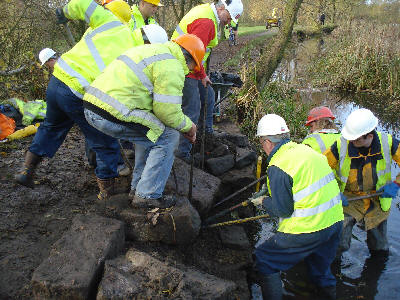 With ropes and levers and lots of helpers, the heavy stones are carefully positioned.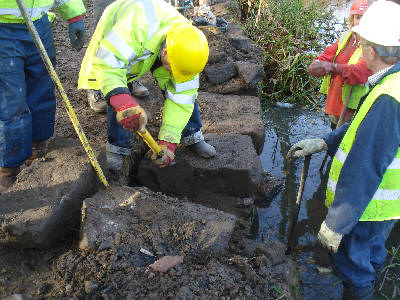 The bed has to be levelled so that the stones will sit correctly without rocking or tripping people.
With the stones in place the gaps have to be filled with small stones and packed firmly.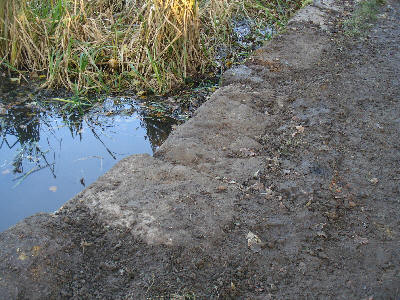 The edging stones firmly re-laid and the towpath edge is as good as new!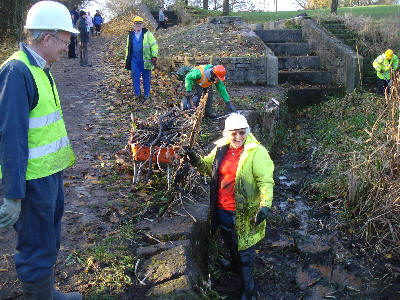 Clearing the excess vegetation around the side of the pond below Lock 20 in Daisy Nook Country Park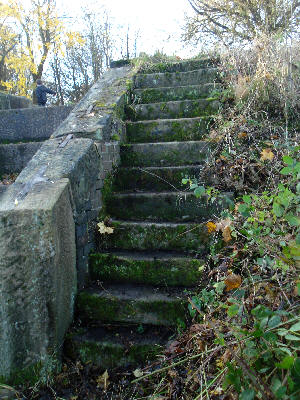 The steps alongside Lock 20 were uncovered - the only steps remaining at any of the four locks in the Country Park.