Larger Scale Sections of Old Maps
[Back to previous page - Old Maps of Littlemoss, Droylsden, Fairbottom Branch]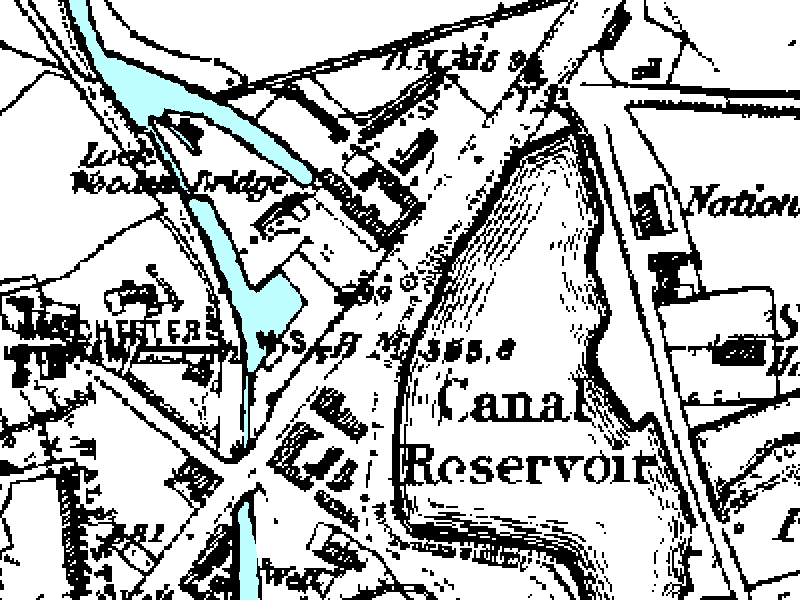 Close up of part of 1848 map of Hollinwood / Chadderton
Hollinwood Upper and Lower Wharf and dry dock, Locks 26 and 25, Hollinwood Canal Reservoir.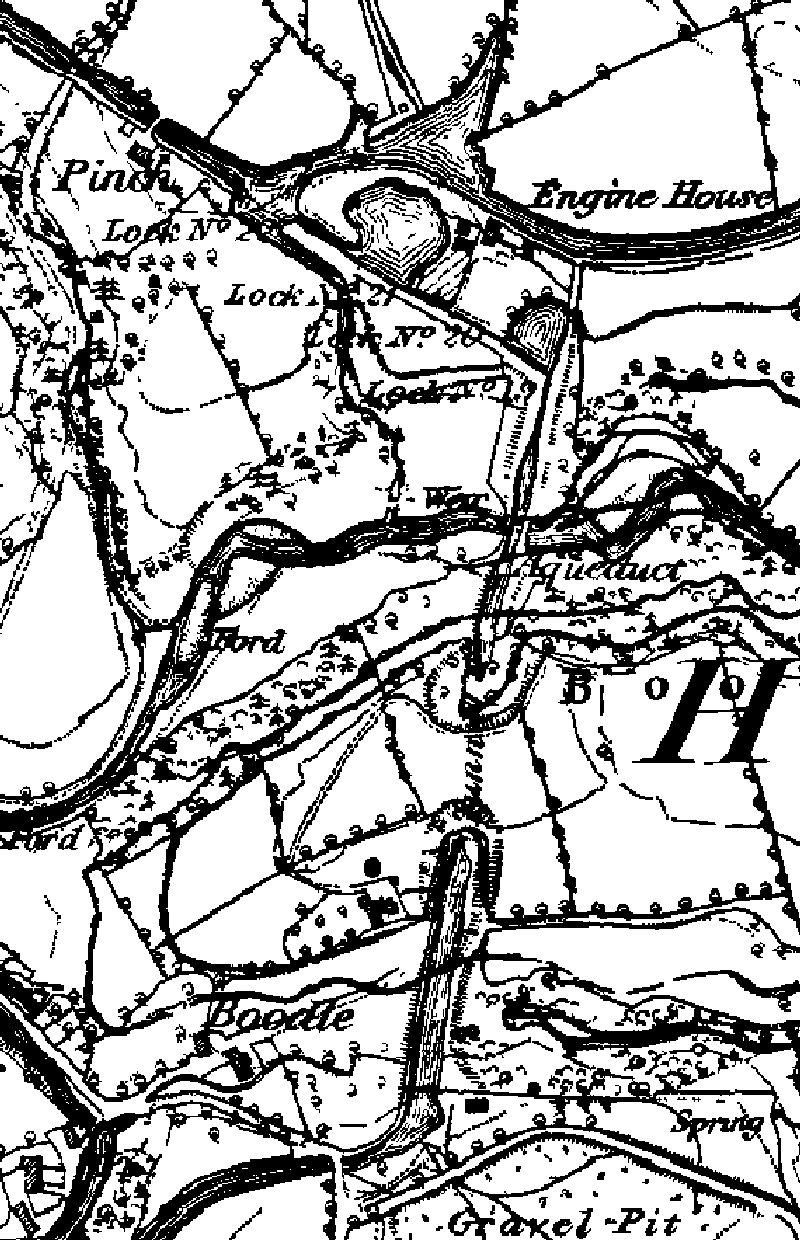 Close up of part of 1848 map of Waterhouses
From top to bottom: Pinch Farm, Waterhouses Engine House, Waterhouses Locks and Aqueduct, Boodle Tunnel, Stannybrook Road Bridge.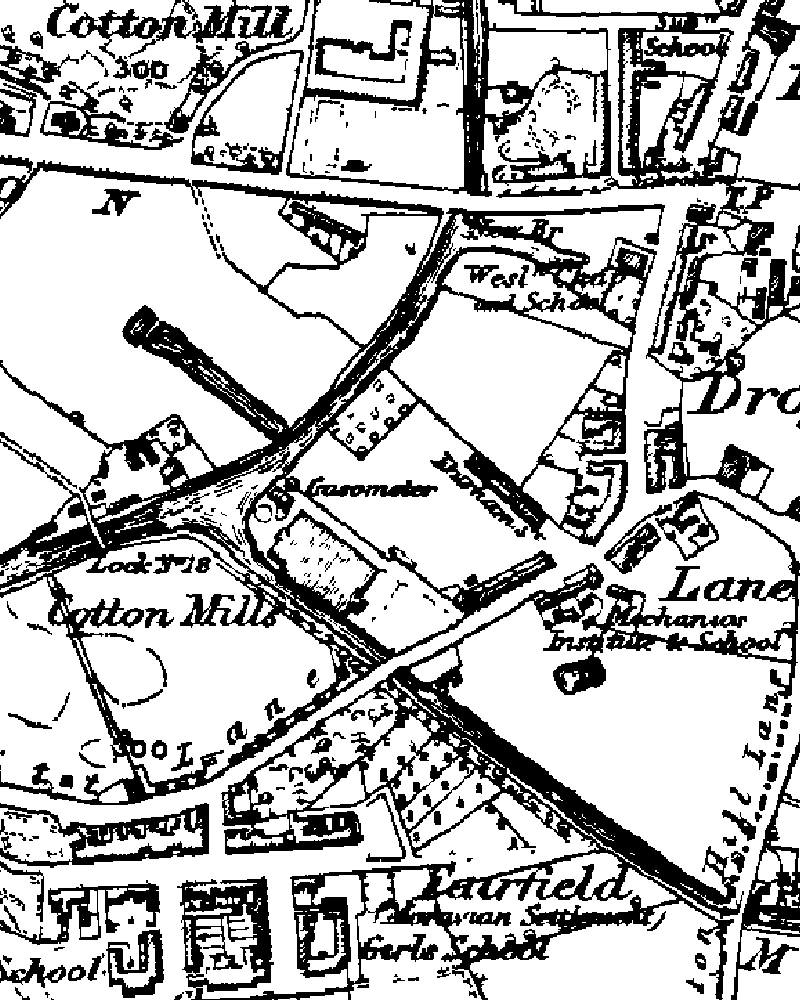 Close up of part of 1848 map of Droylsden
From top to bottom: New Bridge (Manchester Road Bridge), Droylsden, Fairfield Junction with Ashton Canal, Fairfield Moravian Settlement.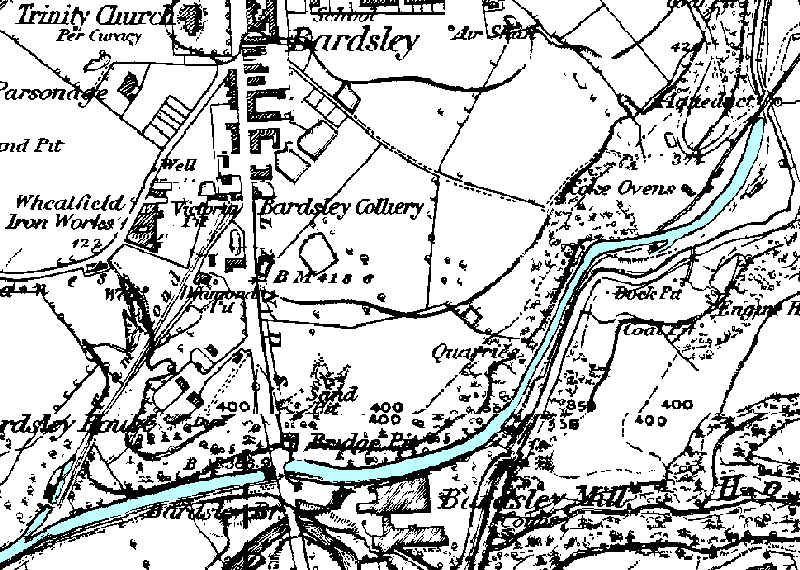 1848 map of Fairbottom Branch
From left to right: Bardsley Colliery loading basin and dry dock, Bardsley Bridge, Fairbottom dry dock and tram roads, Fenny Field Bridge
Images produced from the www.old-maps.co.uk service with permission of Landmark Information Group Ltd. and Ordnance Survey.
[Back to previous page - Old Maps of Littlemoss, Droylsden, Fairbottom Branch]
[Back to: Photo Gallery Index Page]