Daisy Nook and Boodle Tunnel
[Back to previous page - Old Maps of Werneth, Hollinwood, Waterhouses, Daisy Nook]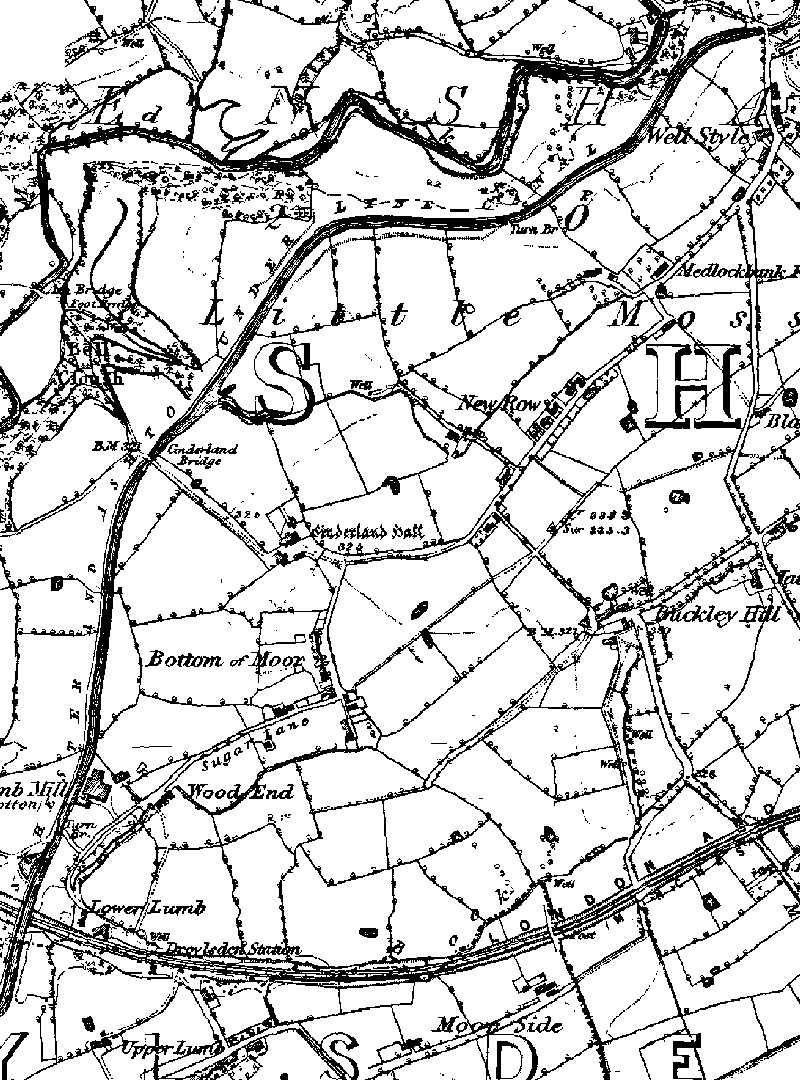 1848 map of Littlmoss
From top to bottom: Stannybrook Road Bridge, Cinderland Bridge, Lumb Aqueduct.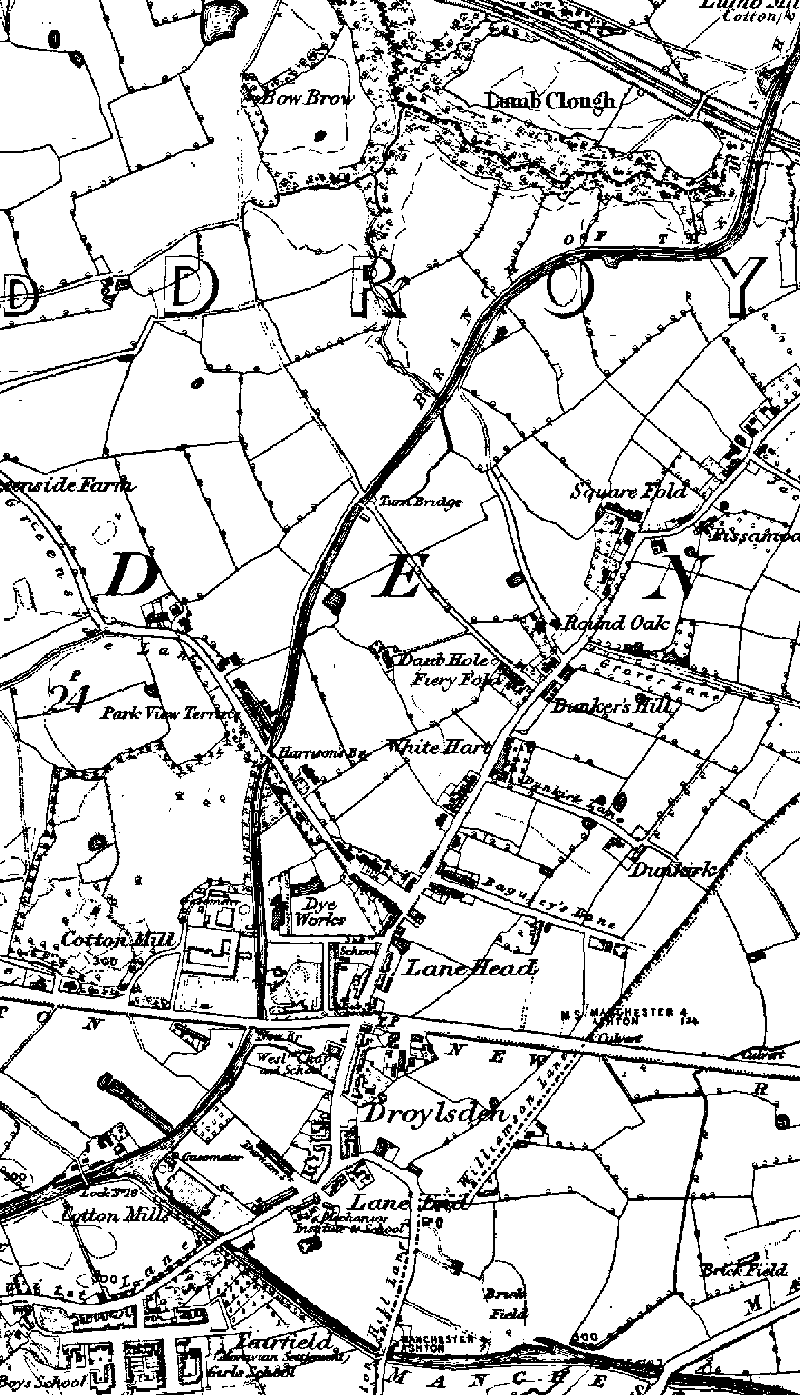 1848 map of Droylsden
From top to bottom: Lumb Aqueduct, Turn Bridge (Medlock Street), Harrisons Bridge (Greenside Lane), New Bridge (Manchester Road Bridge), Droylsden, Fairfield Junction with Ashton Canal.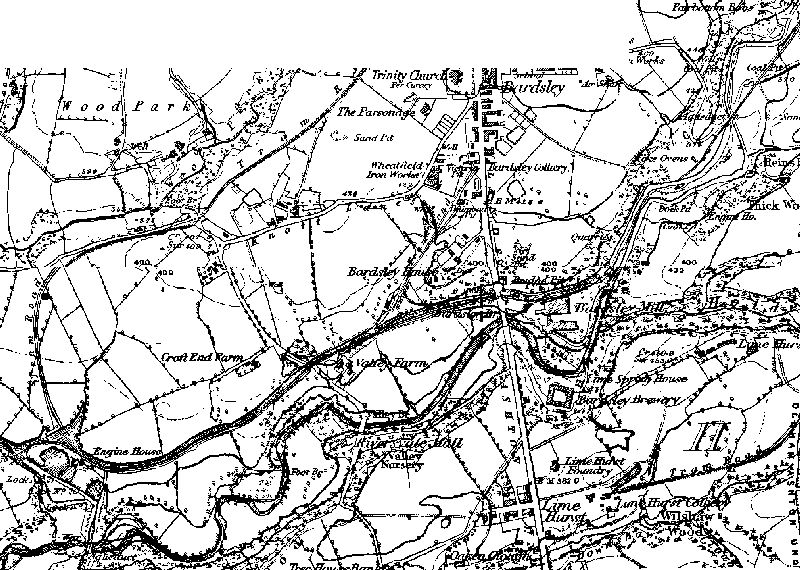 1848 map of Fairbottom Branch
From left to right: Waterhouses Locks, Waterhouses Engine House, Valley Aqueduct, Bardsley Colliery loading basin and dry dock, Bardsley Bridge, Fenny Field Bridge, Fairbottom Bobs pumping engine.
Images produced from the www.old-maps.co.uk service with permission of Landmark Information Group Ltd. and Ordnance Survey.
Go to next page: Larger Scale Sections of Old Maps
[Back to previous page - Old Maps of Werneth, Hollinwood, Waterhouses, Daisy Nook]
[Back to: Photo Gallery Index Page]